Four Reasons to Read a Lot of Books and What I'm Reading

I love to read, and my four reasons to read a lot of books are—
For entertainment
To learn about the subject matter of the book
For inspiration
To learn or improve the craft of writing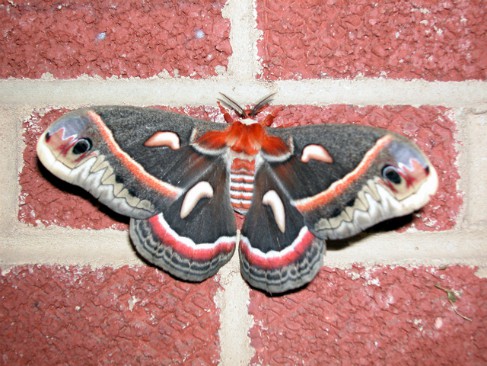 Moths fascinate me and I'm writing a story involving moths at the moment. The image is by Palmer W Cook
What I'm Reading

Sometimes readers ask me what I'm reading. Usually, I read many books at the same time but in different fields. I seldom read more than one fantasy novel at the same time, but I can easily read a dozen books in different genres. These are all books I've either recently finished (over June 2020) or am reading right now.
I use Amazon (US) affiliate links on my website, and if you buy anything through these links I make a small commission (your price remains the same). 
Fantasy
Chapterhouse Dune by Frank Herbert
I'm finally on the last of the six books in the Dune series (at least, the final book written by Frank Herbert). It's taken me several months to work through the series and is the first time I've read beyond the initial two books. In Chapterhouse Dune, the story has picked up again. I'd highly recommend the series to anyone who loves science fantasy. They're not always easy to read, but are worth it.
Dune is the most famous and possibly the best, but the sequel, Dune Messiah, is almost as good. 
One thing I noticed with this series is that each book needs five or six chapters to get into it.
Books 3 and 4, Children of Dune, and The God Emperor of Dune, aren't as good as the first two, but are still enjoyable.
Book 5, Heretics of Dune, is the only one where I sometimes flicked forward to get to the next good part—something I almost never do. 
With the final book, Chapterhouse Dune, the story has picked up again.
Storm Front by Jim Butcher (The Dresden Files, Book 1)
This is a famous series and while I enjoy some things about it, it's probably not for me.
The Tomb by F. Paul Wilson. This is part of the Repairman Jack series (in some way similar to the Jack Reacher books) and was fun to read—if you like vigilante justice type action novels.
Other Genres

Origin by Dan Brown. I've read many of Dan Brown's books, and despite the criticism they sometimes receive, I still enjoy them.
Total Control by David Baldacci. This is outside my usual reading, but I enjoyed the action and suspense.
I read both the above books for fun, but also to see how masters of suspense add tension to their stories.
Research for my Fiction

I read a lot of very different books when I research my novels.
For the Blue Prometheus series, my research included reading books on geology (to give me ideas on Thomas's rock magic and for the journey to the centre of the planet), and an essay on microelectronics, which was great for giving me ideas on what it might be like when Aina used her natural magic to enter the minds of robots and machines. Perhaps not what the author of the essay had envisioned, but I find it useful to begin with reality and then imagine what could be.
My current research reading (for my new series) is as follows.
Microbiology by Nina Parker
This is an introductory university text for non-science majors, so it's a fairly straightforward read. I studied biology as a minor subject at university (my major was psychology) so it's been review, for the most part and puts me in the mind of one of the characters who is a microbiologist working for MI5. Strange things have been discovered in London…
Through the Gates of Death by Dion Fortune. The main female character is highly psychic and studies the occult. This, and other books by Dion Fortune, has been great for ideas. 
Through the Gates of Death deals with the occult aspects of dying, and as my stories often involve rebirth and reincarnation, this book has been useful. The occult concept of the second death may feature in future books.
I Spy: My Life in MI5 by Tom Marcus. One of the male characters is ex-special forces. Previously, he was a commando in the SBS (Special Boat Service). This is the Royal Navy version of the SAS, and is the equivalent of the US Navy Seals. He later joined MI5 where he works as an intelligence officer. 
I've read a few books on MI5, which is one of the most secretive security services in the world. You're not even allowed to tell your closest family members that you work for them, although you are allowed to apply for the information after they've died. This book is written by an ex-soldier suffering from PTSD, and details his background, as well as his work in MI5.
Moths of the Limberlost by Gene Stratton Porter. Gene Stratton Porter made the Limberlost famous in the early twentieth century, and her writing drew me in. It's an example of how an author's fascination can create interest in readers too—at least it did with me. She fought (unsuccessfully) to preserve the area, but did successfully raise awareness. This is a free (public domain) book.
I'd never heard of the Limberlost (an area of swampland in Indiana).
Apart from living in a hilly area of Northern Taiwan with a lot of colourful moths, I'm interested because I'm also writing a novella in which moths, in a strange form, will appear…
You can read about the Limberlost Swamp here.
Read more articles by Ned Marcus