Fantasy & SF
Welcome to NedMarcus.com. Here you can learn more about my stories and the themes behind them.
I write fantasy and SF with spiritual themes, both short stories and novels. By spiritual, I mean a personal connection to something greater. A reader once said that my stories have an awareness of something felt but not believed by most people. I think this is true.
That said, my stories are also adventures in worlds that are different from ours, and some of my early writing is straight adventure.

"A thought disturbed the darkling sea." From the beginning of Blue Prometheus.
Themes of My Fantasy
My stories explore these themes:
Belief in spirit
Intuition
Divination
Consciousness
The unconscious
The nature of truth
Our relationship with animals and nature
Rebirth
A belief in spirit and rebirth are some of the themes of the Blue Prometheus Series.
Types of Fantasy
I write science fantasy, contemporary fantasy, SF, and magical realism. Epic fantasy is also something I love, and I'm planning an epic fantasy world at the moment.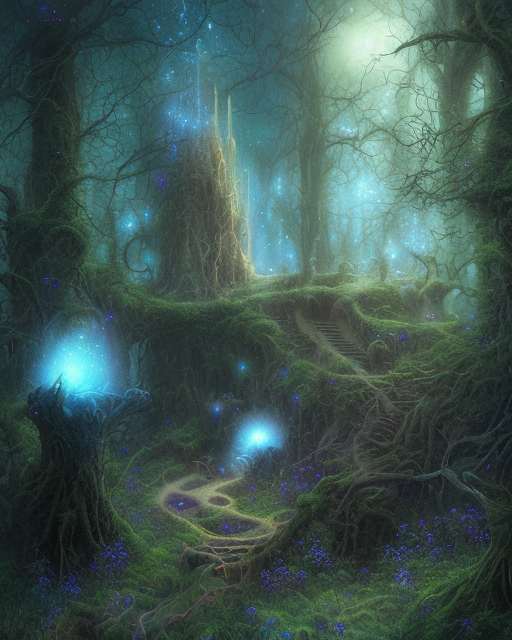 "Dreams don't raise the dead." Lucy speaking to Thomas in Fire Rising, concerned about his dark obsession.
Two Series
My two series (Blue Prometheus and Orange Storm) while separate, share some characters. The Orange Witch sees Lucy return, and can almost be read as a standalone novel.

Learn More
Sign-up to my newsletter to learn more about my fantasy, and be the first to hear of any new releases and special offers, including an initial discount on new releases. You can also keep updated on new blog posts and short stories when I publish them.
I plan to change my offer of free book quite soon (May/June 2023), so more changes will be coming to this page.

Popular Articles & Short Stories
Popular articles include Types of Fantasy, Types of Magic, and Martial Magic, where I show how I used my martial arts training to develop my martial magic.
You can also read my short stories and learn when I publish new ones. The Boatmen and An Offer of Redemption have both been published as audio versions on YouTube.
And you can read reviews of my books on my books page.
Keep in Touch!
Apart from signing up to my newsletter, you can also follow my blog where I post about subjects related to fantasy, SF, my writing, and other things I think of interest. I'll also keep you informed of any special offers.
Thank you for visiting and please visit again later for more information!